The holidays are approaching.  I make hundreds to thousands of intricate cookies each year, largely European and family classics.  These include cookies that are hand-formed, rolled, cutout and dipped along with many pressed into hand-carved wooden molds.  This year I decided to include decorated cookies.  No small amount of supplies are needed.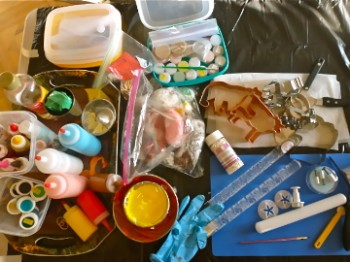 Below are some of my first attempts.
Fondant rolled with textured rolling pins for the bonbons.  Wrapper is textured using a quilted roller. Edible pearls are glued on with royal icing.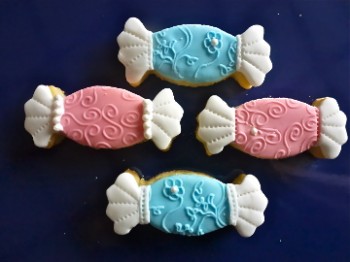 Close-up shot of fondant and textured rolling pins. (Here is a link to a huge selection.)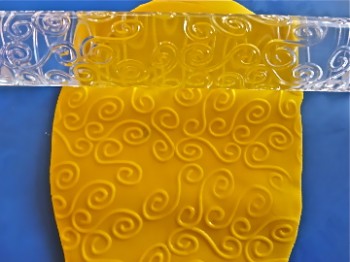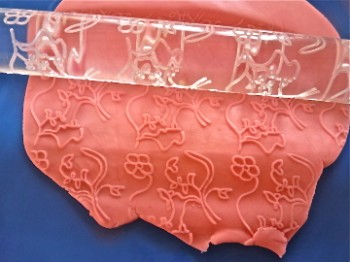 Descent of the cows from the Alps using a set of cookie cutters purchased in Appenzell, Switzerland. Decorated with royal icing, fondant and homemade chocolate clay.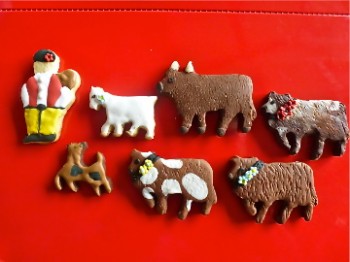 Snowflakes decorated with textured, rolled fondant and edible pearls.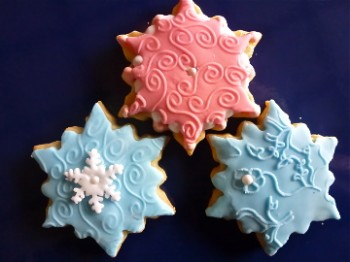 Snowflakes decorated with royal icing dragged with a toothpick.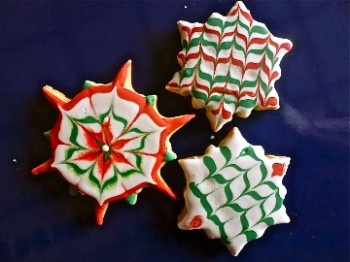 Wild boars decorated with homemade chocolate clay (chocolate and corn syrup).  Fondant collar and Edelweiss flower.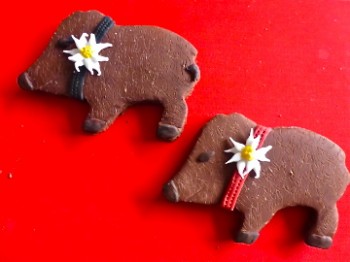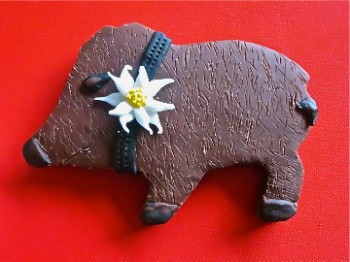 The cows are also decorated with a layer of chocolate clay dappled with spots of chocolate clay lightened with white fondant.
Snowflake decorated with fondant and edible pearls.