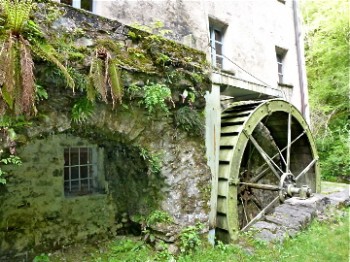 On a recent trip to the renovated 12th century Bruzella Mill in the Muggio Valley of Ticino, Switzerland, I was fortunate enough to learn how to cook polenta by one of the millers.  Below is her (time-consuming) method.  Small batches (2 to 6 people) can take 30 minutes.  Large batches, an hour. Huge vats, I was told, are stirred upwards of four hours.
Begin with top-quality polenta.  Cheap, low-quality polenta is not worth your time. I am using locally-grown red and yellow corn ground at the Bruzella Mill.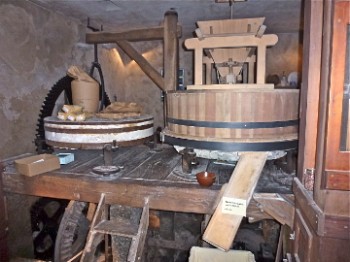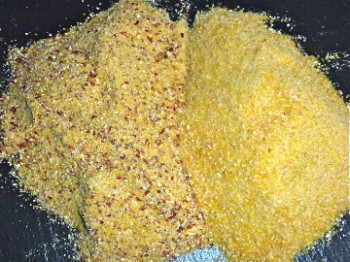 The ratio of water to polenta is 4:1.  Heat water to boil in a round-bottomed pan, preferably copper.  Add 1 teaspoon of salt (or to taste) for each 4 cups of water.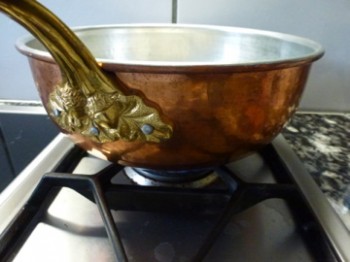 Have polenta at the ready and begin to pour into the boiling water.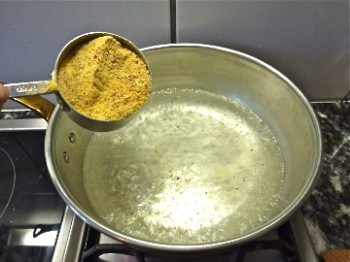 Slowly add the polenta, whisking as you go. She uses a wooden spoon but I find a whisk easier at the beginning.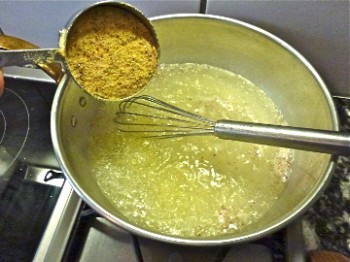 Continue adding and whisking.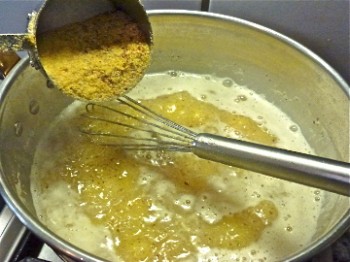 Once all of the polenta has been added to the salted water, reduce the heat to low and begin stirring with a wooden spoon.
At the start, it is very loose and soupy.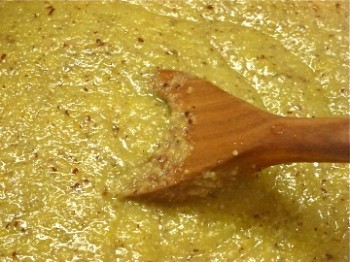 Continue stirring,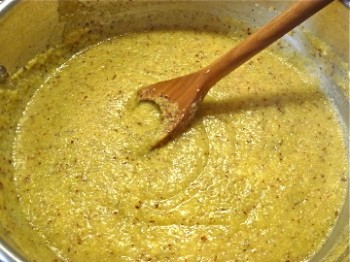 and stirring.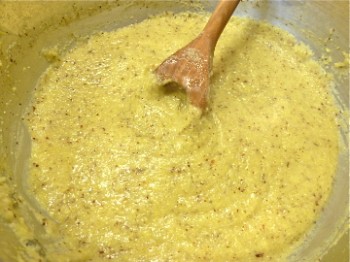 After about ten minutes, it is still too thin so keep stirring.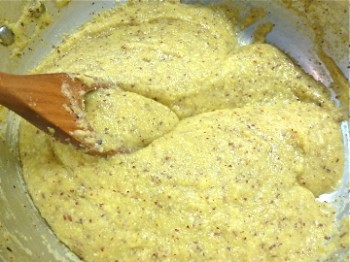 Still longer.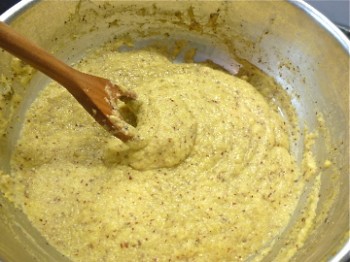 Getting close.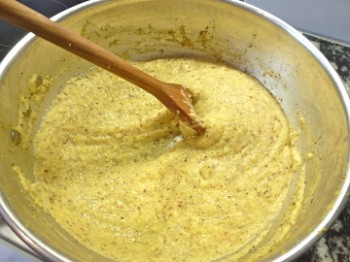 The polenta is done when the mixture has come together and no crunchy bits remains. The texture is soft but each grain still has some structure.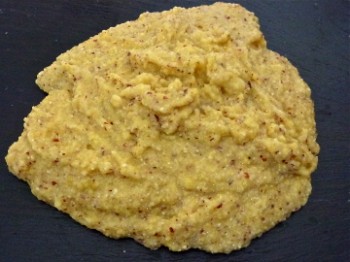 Serve with a wedge of blue cheese or the traditional Ticino cheese Zincarlin.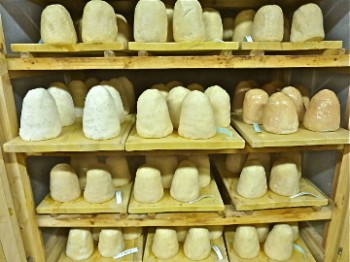 Or topped with any traditional recipes such as pork shank, rabbit or chicken ragout as shown in the picture below taken at a Ticino grotto restaurant.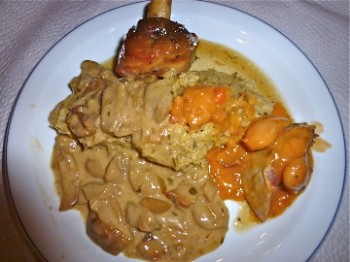 Or Luganighetti sausage from Ticino described in this Food Scout radio show.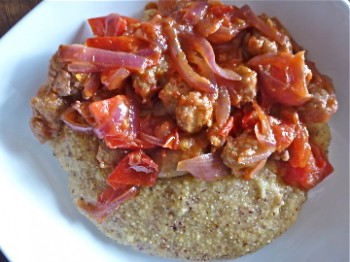 Or top with oven-roasted ratatouille.  Step-by-step recipe.