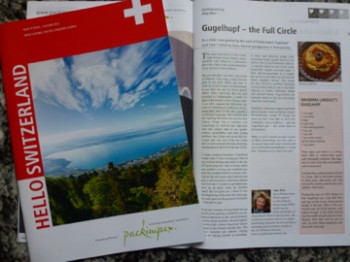 Hello Switzerland an English language magazine in Switzerland written by expats for expats published an article I wrote in the Autumn 2012 edition. It is about a cake pan and recipe my grandmother brought with her when they left Switzerland in the late 1920s and immigrated to the U.S. I inherited her pan and, to this day, bake the same recipe. GUGELHUPF – THE FULL CIRCLE (see page 9)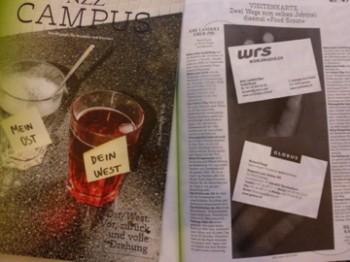 FALL 2012 NZZ CAMPUS magazine Q & A with me about my job as Food Scout for World Radio Switzerland.  Even more exciting is I share a page with the top food buyer in Switzerland.    VISITENKARTE article on page 49.
Write-up on the Appenzeller tourism department website about a show I did on a local cheese bread.