Cut off the stem end of an onion.  Leave the root end intact to ensure the onion holds together.  Make shallow slits from top to bottom on 4 sides. Peel off the skin and the tough outer layer.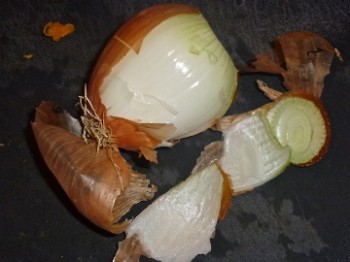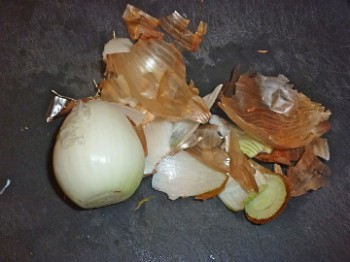 Cut the onion in half.  Place the flat side down on the cutting board.  Slice lengthwise in half or in thirds, depending upon the size of the onion and desired size of the dice.  Stop before reaching the root.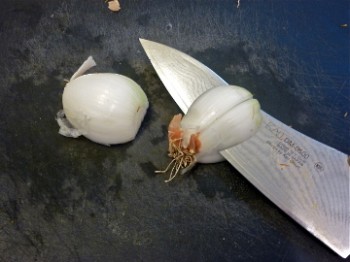 Now make numerous slices from the top to the bottom.  The distance between slices is determined by how small a dice is desired.
Slice crossways.